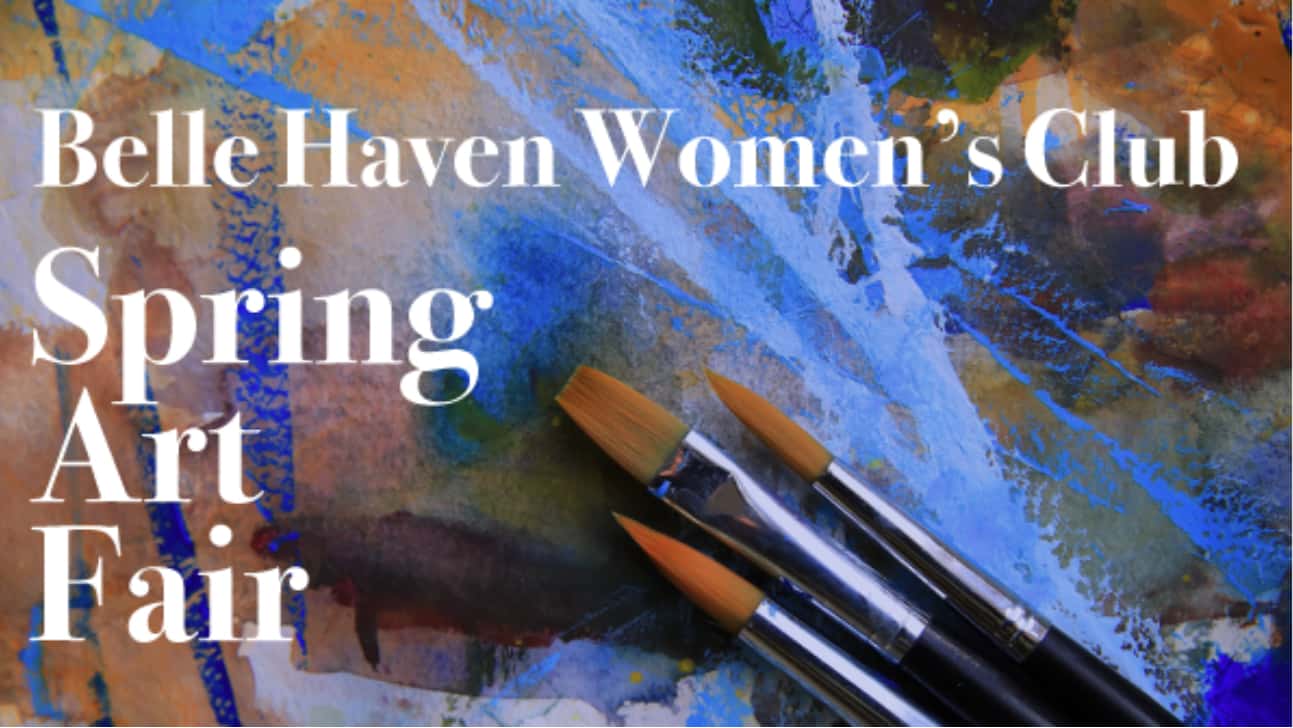 Belle Haven Women's Club – Spring Art Fair
May 1, 2021
1 – 4 PM
Mark your Calendar now!  You don't want to miss an engaging afternoon at the Belle Haven Women's Club Spring Art Fair.
Stroll through the beautiful neighborhood of Belle Haven and enjoy meeting an exclusive group of local artists who will be offering their art "For Sale."
There will be LIVE MUSIC, FOOD TRUCKS, and A WINE & CHEESE TABLE.
Social Distancing measures will be in place!