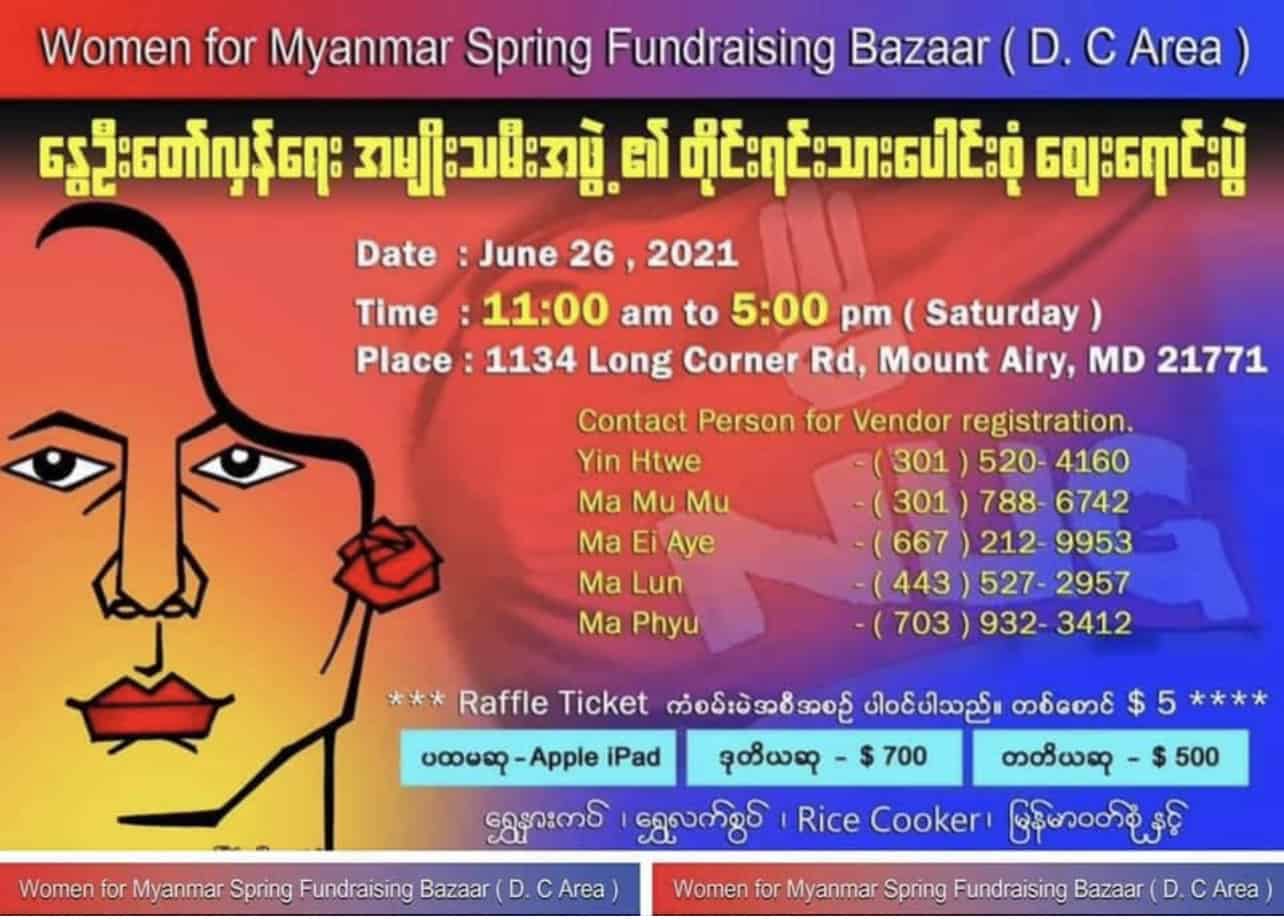 Women for Myanmar Spring Fundraising Bazaar (DC Area)
Join us as we support the people of Myanmar as they fight for their DEMOCRACY.
 This fundraising event is being sponsored by the 'Women for Myanmar' in support of their families, friends, and all citizens in their home country who are victims of the coup d'état which took place on February 1, 2021.
You can show your support simply by showing up, enjoying some ethnic food, and shopping with local vendors.  You might consider purchasing a few raffle tickets for a chance(s) to win a variety of prizes!
Cashmere & Pearls will be giving away prizes every hour, on the hour – no purchase necessary – just sign up for the drawing!