LOTUS
This rare and precious fiber is brought to you exclusively from Inle Lake, Myanmar (Burma).
For over 100 years residents of Inle Lake have been using fibers from the stems of the pink lotus to weave cloth.
Historically this fiber was used exclusively to weave sacred garments for the Buddhist monks.
The magnificent lotus flower is considered sacred.  According to legend the lotus was the first flower to appear in the world.
Lotus fiber is the rarest and most exclusive fiber in the world.  It is 100% organic and sustainable.
It takes over 30,000 lotus stems to produce one yard of fabric.  Due to the delicate nature of the lotus fibers, the fabric must be handwoven.
Lotus fiber is believed to provide healing properties, and is also known to provide an enhanced meditation experience.
Yak Wool
Produced from the undercoat of the yak.
This natural wool is considered a luxury fiber because of its rarity and softness.
As a bonus this fiber is odor resistant, breathable, insulating, and sustainable.
The Yak is a long-haired ox found in Central Asia and the Tibetan Plateau.
Yak is warmer than wool, yet as soft as angora or cashmere.
Yak fiber does not shed, is non-allergenic, and maintains its remarkable warmth even when wet.
Each Yak produces only about 16 ounces (453 grams) of undercoat hair per year.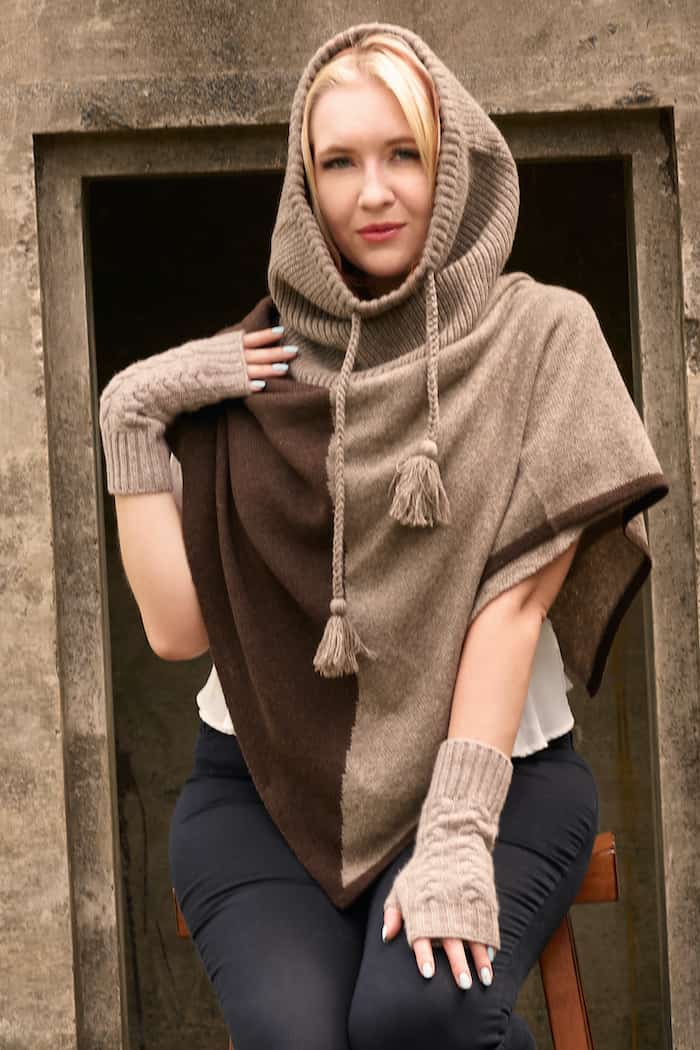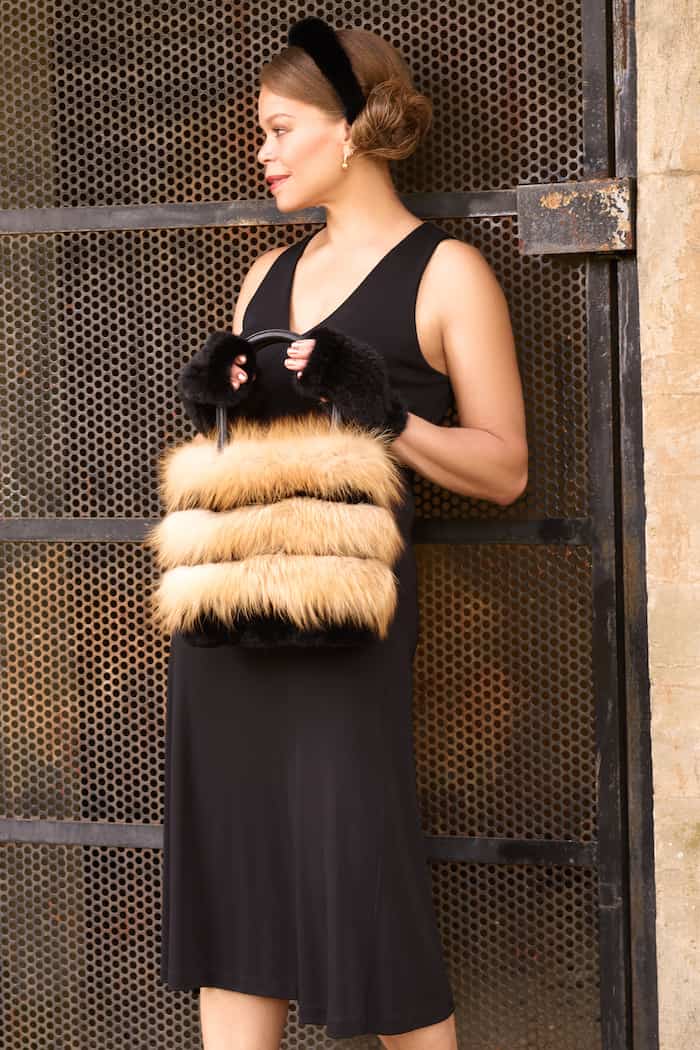 HANDBAGS & GLOVES
Fabulous handbags to complete any look. And don't forget the gloves…
Are you looking for the perfect Après-Ski handbag?  Or how about a fox fur muff with a zipper top opening a and chain link strap?  If you are, you just found what you were looking for!
This season we are offering gloves for every occasion: Cashmere, Yak, or Camel wool for style and functionality; and fingerless mink for a more glamorous look.
"Life is short, BUY THE BAG"
This season, show your hands some love by protecting them with warm, yet fashionable gloves.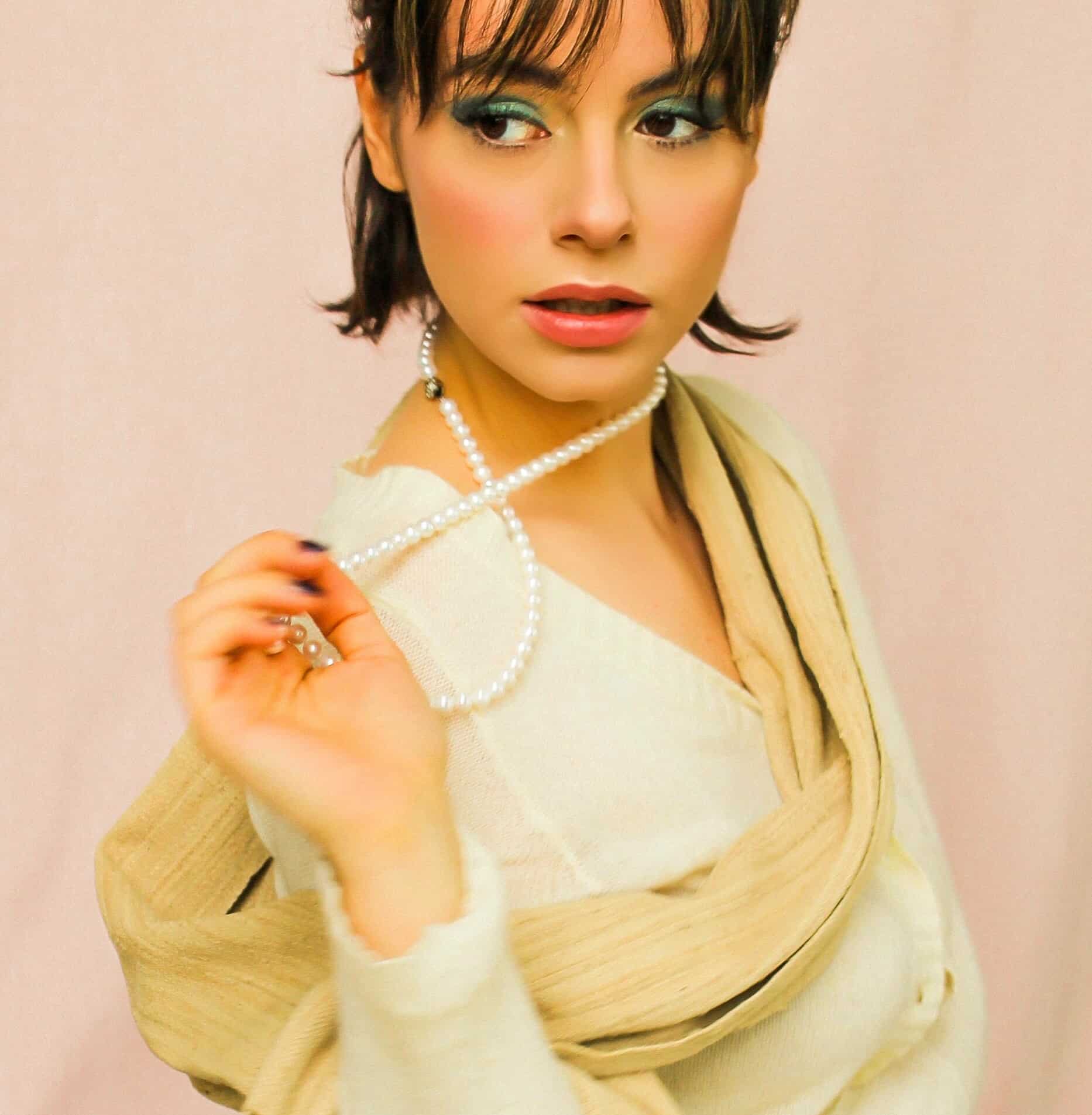 Our Promise to you…
All of our collections are acquired through established partnerships with factories and forged relationships with suppliers identified through our search for the highest quality and most unique fashion accessories. None of our inventory is produced in large quantities, therefore what we offer frequently changes. Please check back often, and consider us your go-to when looking for those special accessories. We hope to keep you interested and to earn your loyalty.
Here's what our customers are saying…
"The purse (Amanda Wakeley tote) is just gorgeous!!  By far the most luxurious I have ever owned."
"OMG I absolutely love them  (dark brow mink fingerless gloves)!!!!!!  More beautiful than I even imagined!!!!!!  My most beautiful items are all from you (Cashmere & Pearls)"
"I absolutely love my Yak head/neck warmer and can't wait till it gets cold enough to wear it!  I would like to order 2 more for Christmas gifts please.  Thanks for having such high quality products.  Everything I've purchased always exceeds my expectations!"
"I just received my lotus fiber scarf.  I had wanted one of these scarves for years and I'm so glad I finally made the purchase.  It really helped when I understood exactly how much time it takes to gather and process the lotus fibers and then hand weave the fabric.  I also love knowing that my scarf was hand made in Myanmar !"
"The order (small lotus fiber scarf) finally made it to my country (Netherlands).  It is exactly like the one my husband purchased when we visited Myanmar.  Thank you !"
"It was so nice to meet you at the Women's Club of Chevy Chase.  I just wanted you to know how much I LOVE my yak head warmer and gloves!  Please let me know when you have the head warmers back in stock. "